Webtechnicom Voip Online Provider For Professionals
Signup with one of our whitelabel partners and refer its services to other businesses.

Win-win for you and your referee.
No special skills required.

Send referral invitations via simple web portal with automatic email templates.

Leave all the support and technical work to the whitelabel resell
Everything You Need
to Run a VoIP Business
All delivered under YOUR BRAND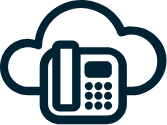 White Label Hosted PBX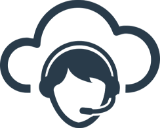 White Label Hosted Call Center

White Label SIP Trunking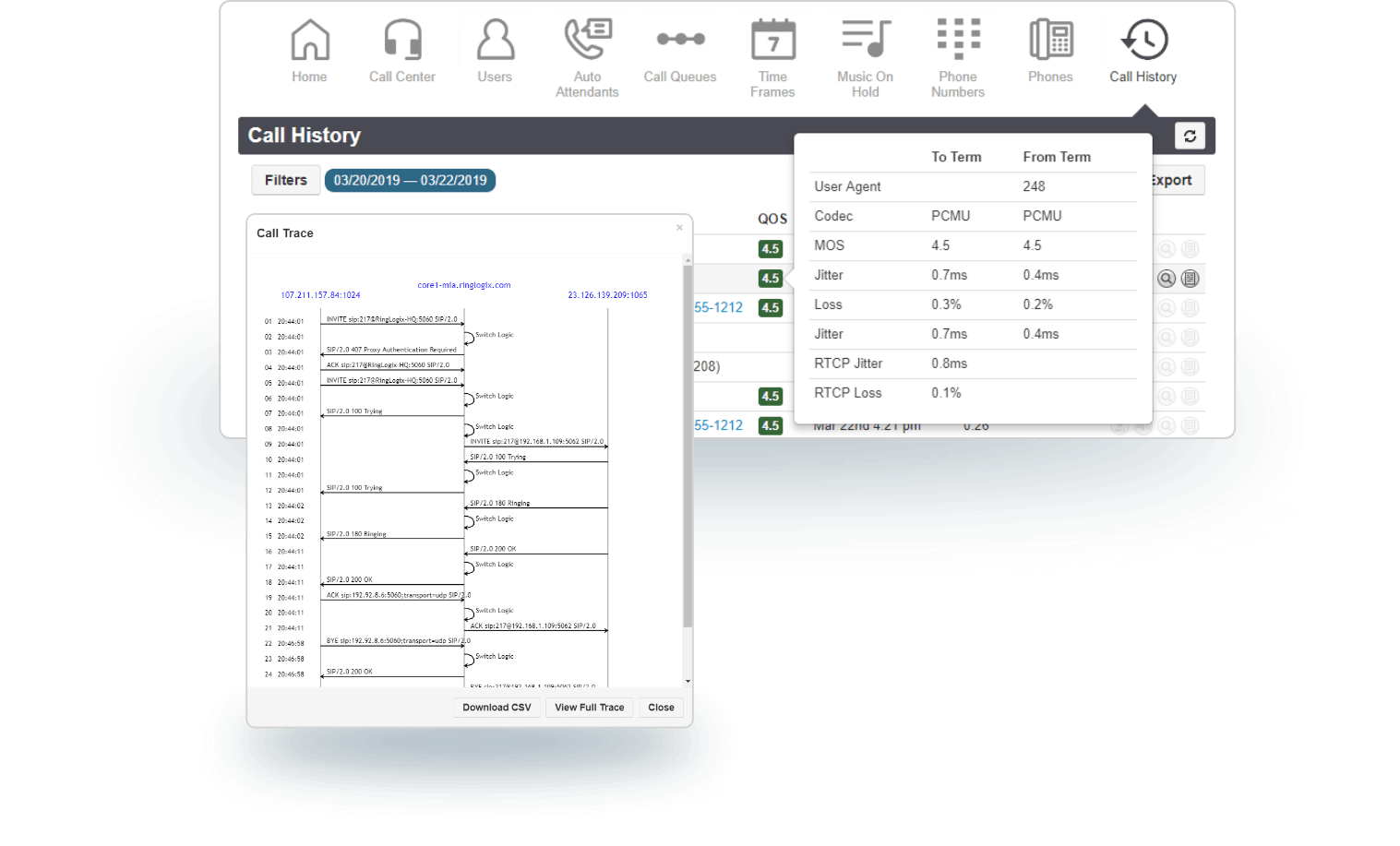 Logical Partner Support
Clear reason-based troubleshooting with transparent call traces, MOS scoring and 24/7 call quality monitoring. Stop chasing issues and dealing with finger pointing and get direct access to the tools and logs you need.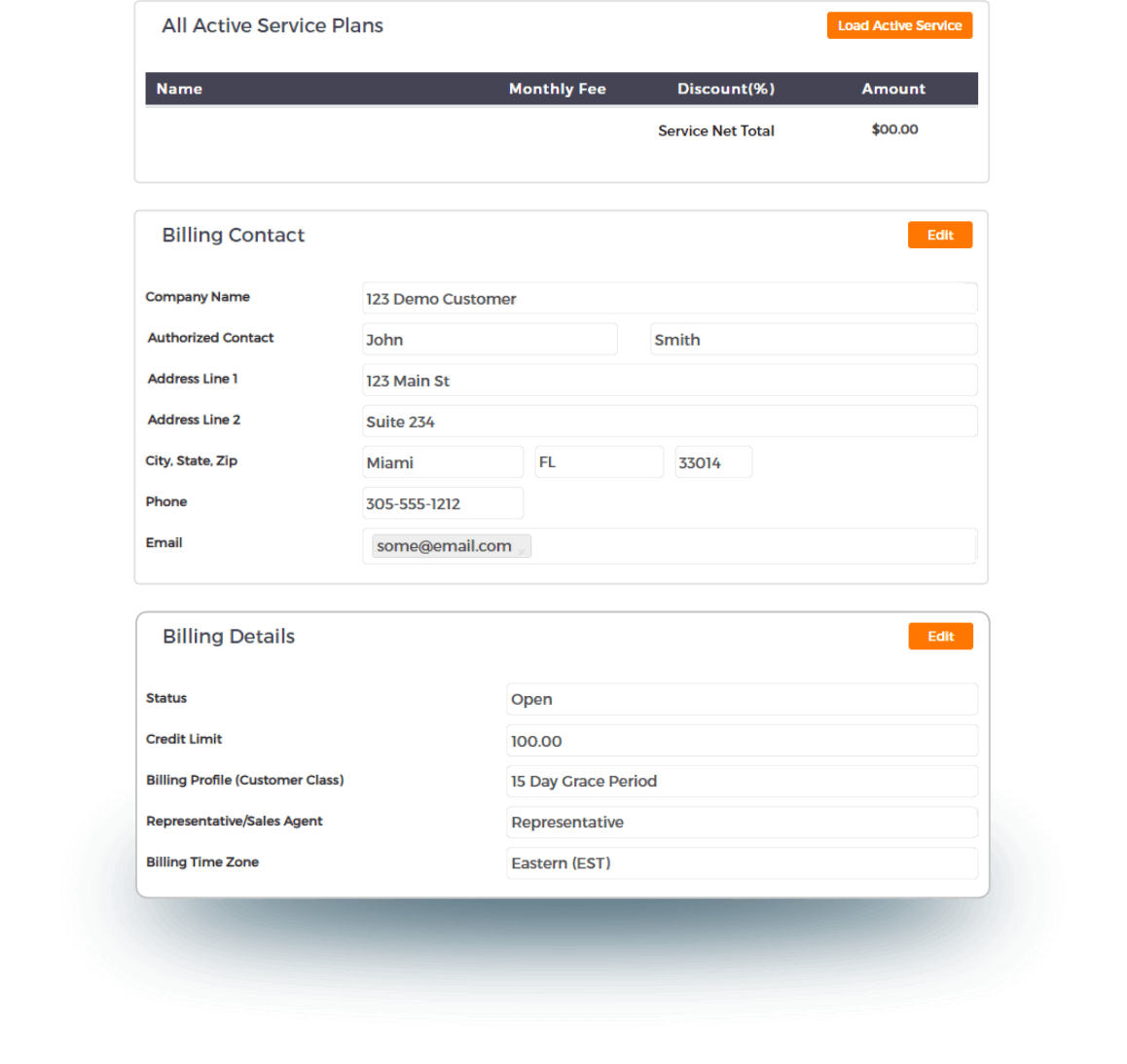 Integrated &
Automated Billing
Use our simple and automated
billing system to:
Charge monthly subscriptions
Bill long distance calls
Calculate VoIP taxes
Deliver pdf invoices
Send email notifications
Auto suspend for non-payment
Collect credit card payments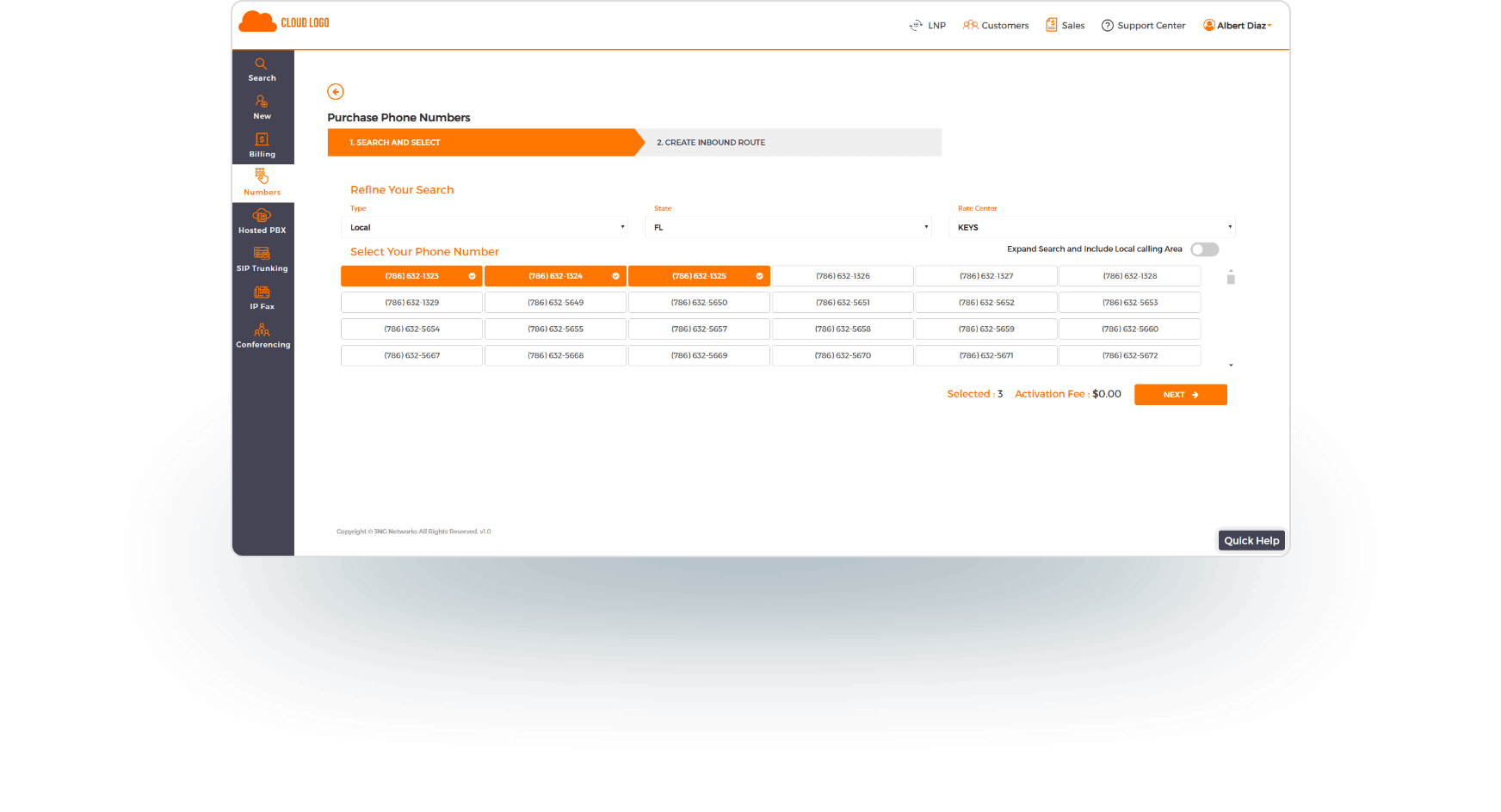 Order & Port Phone Numbers
Instantly order local and toll-free phone numbers in all 50 states. Or port existing numbers using our automated wizard with no messy paperwork and real-time updates.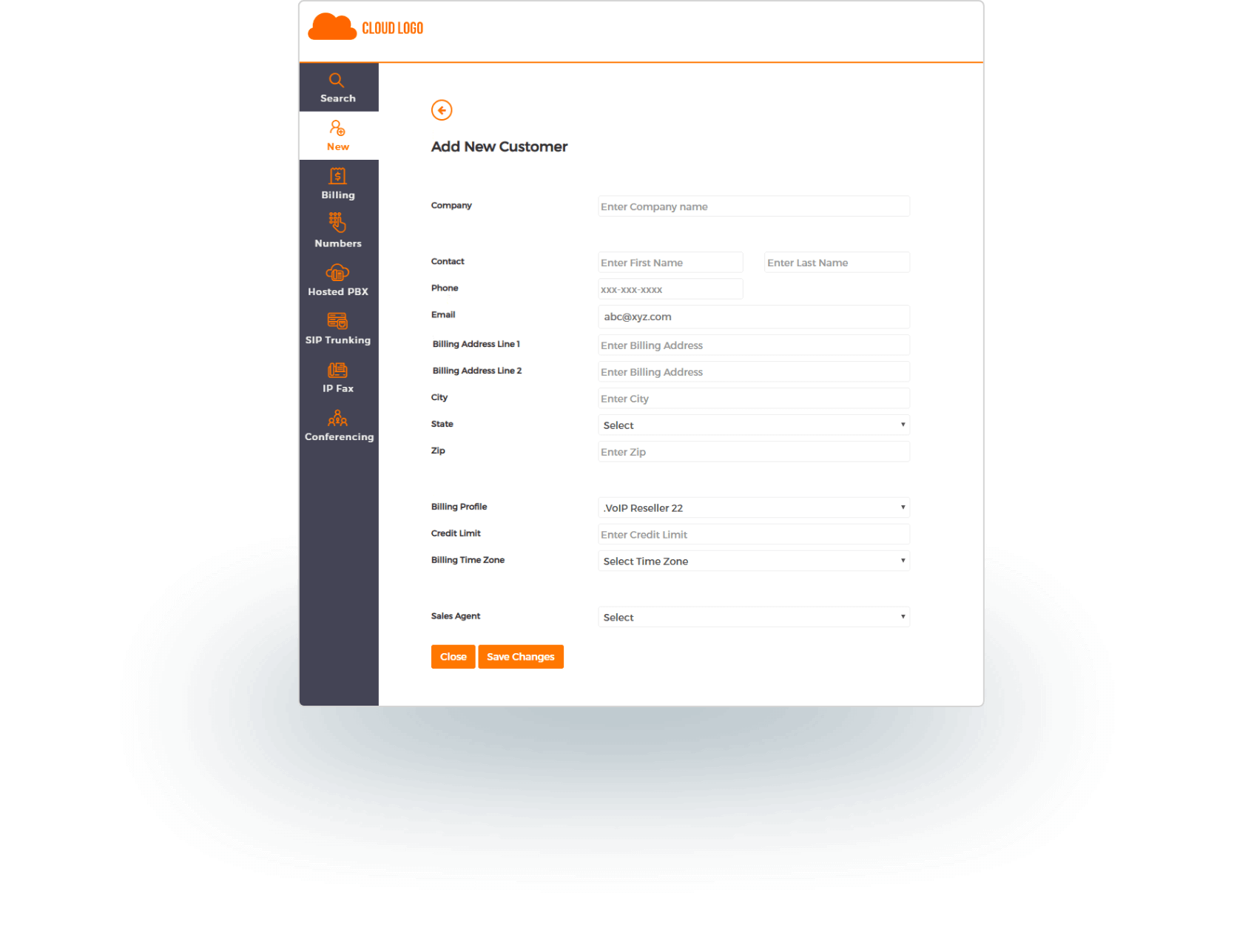 Activate Any
Service On-Demand
Create customers and activate services in just minutes. Or use the Quote Activation feature to automate the entire process.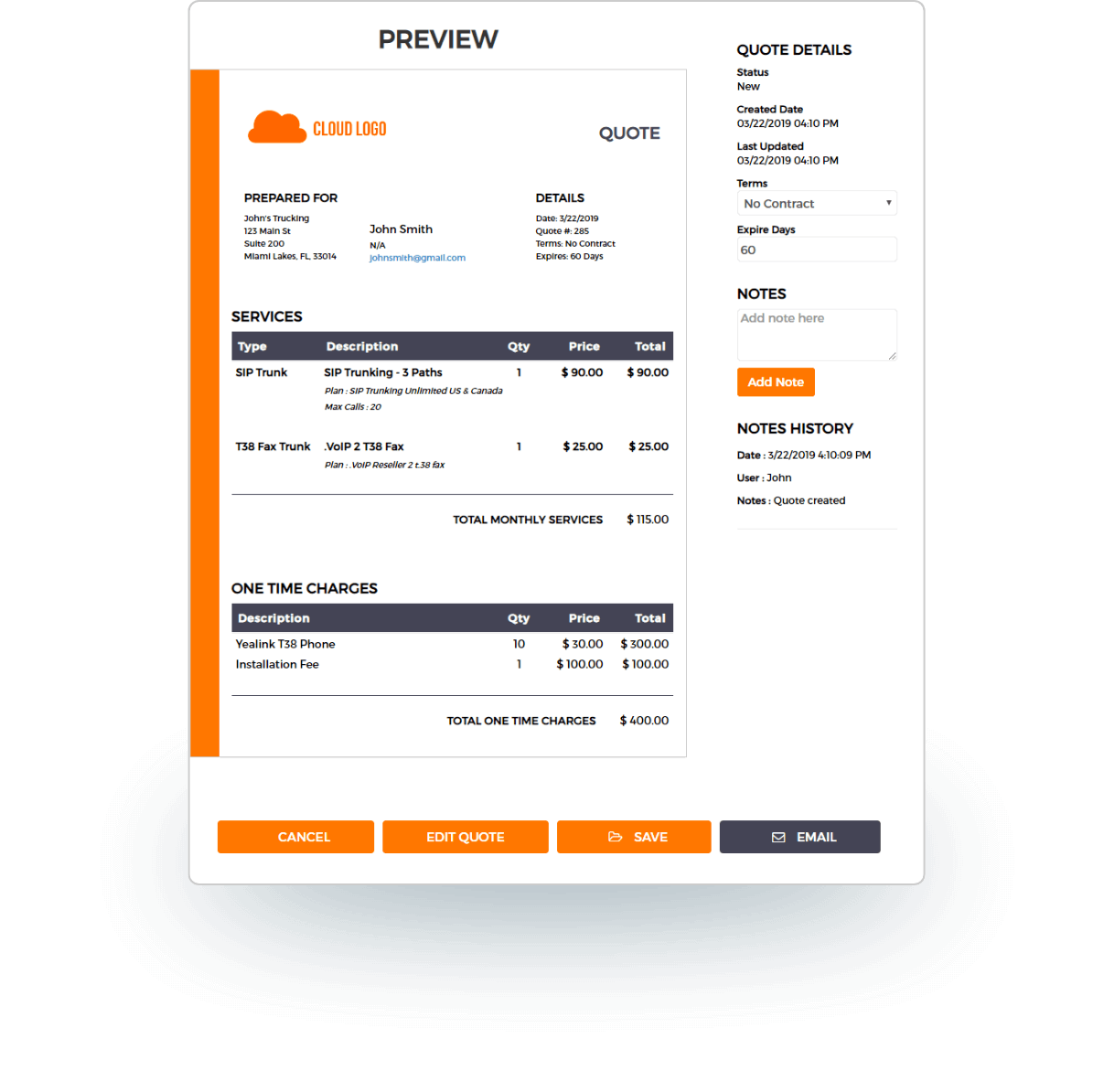 Create & Send Sales Quotes
Increase sales and track productivity with our integrated white label quote tool. Plus, streamline order taking by enabling your customers to accept quotes and signup online. All under YOUR brand.Why your business needs an integrated quote tool with a white label VoIP platform.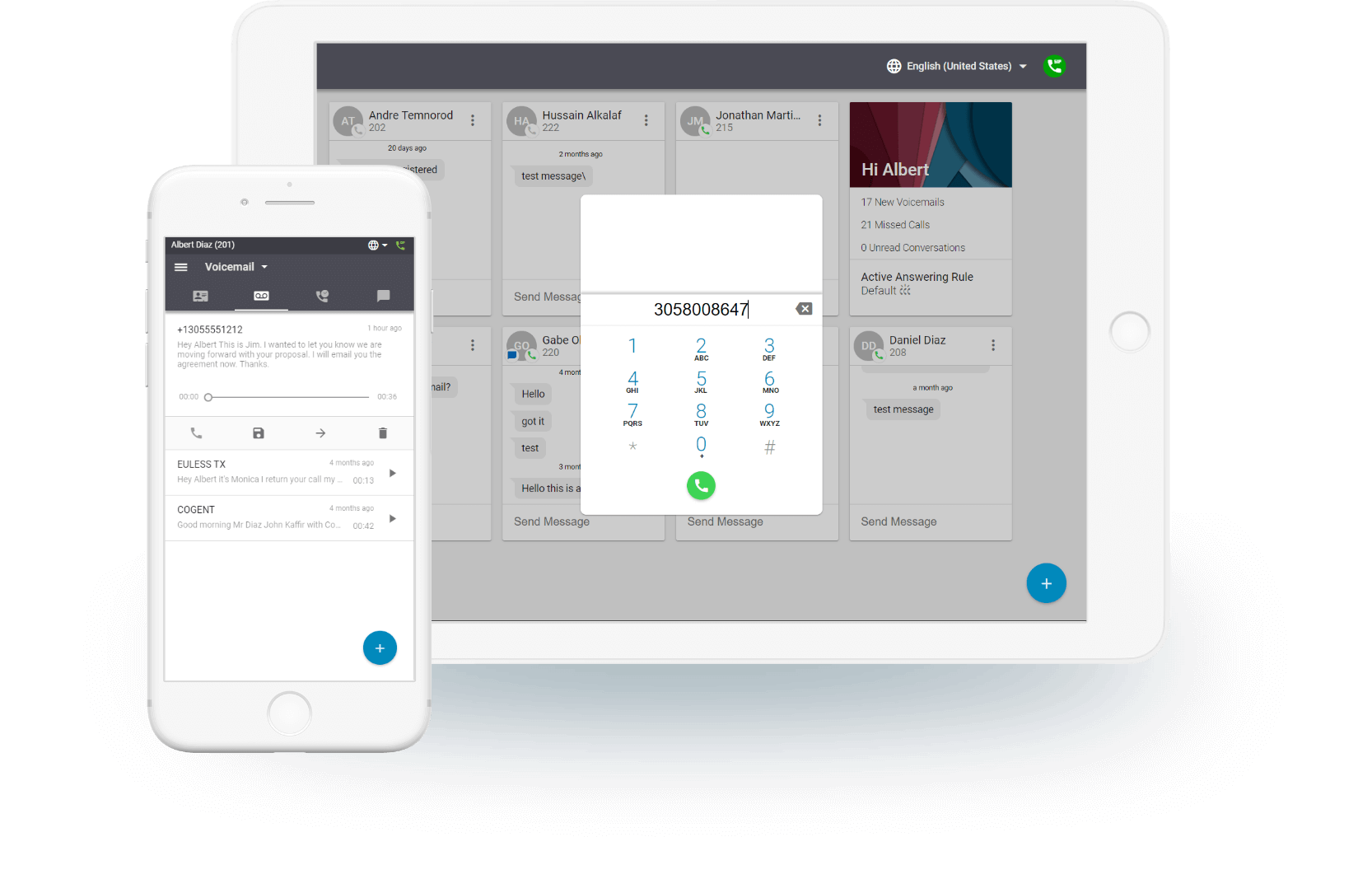 Mobile Applications
Give your customers Android and IOS apps that let them make calls, listen to voicemail or read transcriptions, chat with co-workers and see their presence.
White Label SIP Trunking
With white label SIP Trunking services from webtechnicom, you can sell competitive dial tone solutions any way you choose! Get up and running in minutes – not days.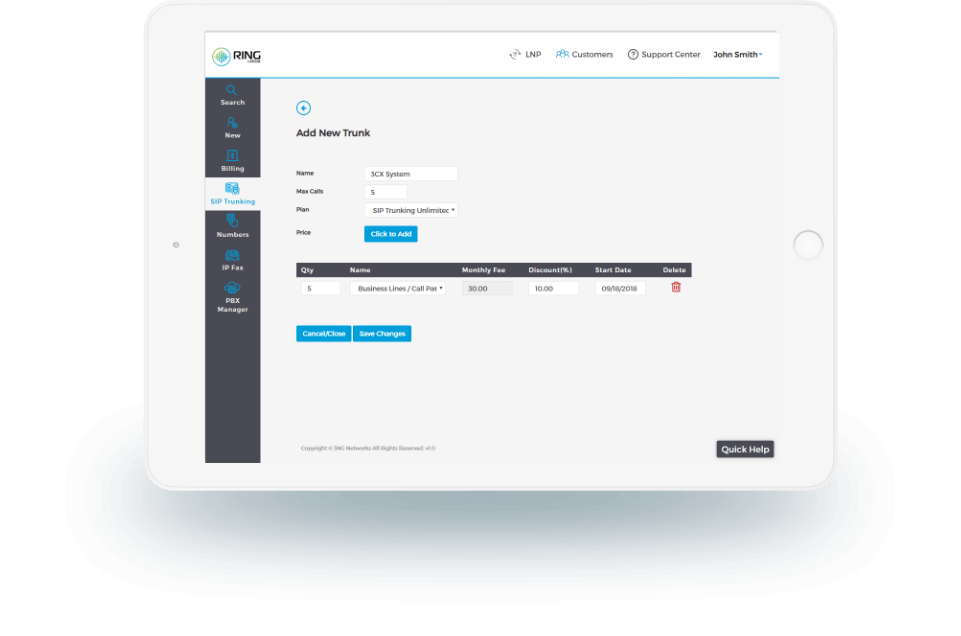 White Label Hosted PBX
Retain your customers using a white label hosted PBX. Offer a full range of unified communications features all under your own brand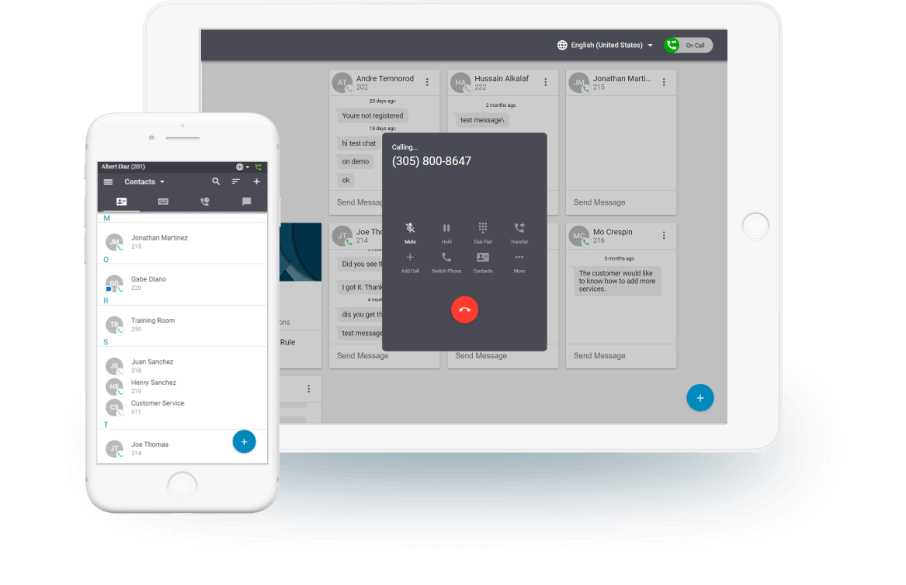 Taking phone systems out of the closet
White label Hosted Call Center services from webtechnicom give you access to a hosted call solution that's easy to set up, feature-packed, highly integrated, and works with customers of any size.
Smaller businesses benefit from standard features like call queues and basic reporting. Large, more complex business will love the advanced feature set with more than 25 CRM and Help Desk integrations.
With no upfront investment, unlimited scalability, and advanced reporting, you can help small and high volume customer without the need for expensive equipment.
With Hosted Call Center
from Webtechnicom you get:
Geo-redundant multi-tenant network with 99.99% uptime
Unlimited scalability
Competitive feature set
Flexible, integrated billing system
Supervisor and agent management
Flexible, integrated billing system
On-demand statistics and reporting
Easy web-based configurations
Mobile phone apps
Web-based operator consoles
Built-in web phone and WebRTC
CRM integrations
Robust API for custom development
Point-and-click remote device provisioning
We Make it Easy to Connect With Users On Every Platform
A better way to communicate
Unified communications webtechnicom have skyrocketing and it will only continue to grow. Modern businesses have so many different communication channels, it's easy to sell them on one easy-to-use platform that will consolidate everything in one place.
With white label United Communications as a Service (UCaaS) from webtechnicom, you get a hosted solution that includes voice, video, chat, presence, web apps, mobile apps, call control, webRTC, and more.
Become your own vendor and offer your customers the services they're looking for.
With White Label UCaaS from webtechnicom you get:
One singular system for voice, video, email, fax, or instant message communications
Real-time, peer-to-peer communications
Mobile phone apps
Web-based operator consoles
Support for all popular devices, including Cisco, Polycom, and Yealink
Ability to collect and manage user availability and communication preferences
Tired of low commissions?
Stop selling other providers' products and services. Convert those commission checks into profit margins with white label voip  webtechnicom solution.
Keep your customers and collect the full revenue stream.
By partnering with webtechnicom, you'll gain access to a full suite of feature-rich, easy-to-use white label VoIP solutions like Hosted PBX, Hosted Call Center and SIP Trunking.
Benefits of white
label VoIP from webtechnicom:
Trade smaller commissions for larger profit margins
Build your own brand instead of another provider's
Replace non-recurring hardware sales with monthly revenue streams
Be your customer's single source and prevent profit loss
Let's Get Started
Ready To Make a Real Change? Let's Build this Thing Together!